Description
| | |
| --- | --- |
| FABRICANT | Agilent |
| MODÈLE | 4210MP-AES |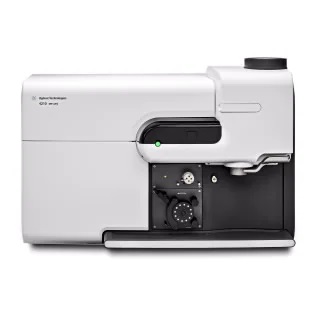 The Agilent MP-AES is a compact, bench-top microwave plasma-atomic emission spectrometer based on a robust, nitrogen plasma. It is suitable for elemental determinations using a solid-state CCD detector. With its microwave plasma source, this MP-EAS provides superior detection limits to flame atomic adsorption (AA) spectroscopy and like what it is achievable with ICP-MS.
This MP-AES can determine the content of chemical elements in a wide variety of complex matrices from a wide range of samples from the agri-food, environmental health, and biotechnology fields in addition to the geochemical and mineral exploration fields.
Technical specifications:
            Wavelength range: 178–780 nm
            Signal stability: < 2% relative standard deviation over 2 hours without internal standardization or any form of drift correction.
            Resolution: < 0.050 nm (measured as full width at half maximum).
            Detection limits:
Mn 257.610 nm: 5.00 ppb
Ba 614.171 nm: 1.5 ppb